New IM30 payment terminal from CCV showcased at ST&D's / Beckmann's booth
31 Mar 2022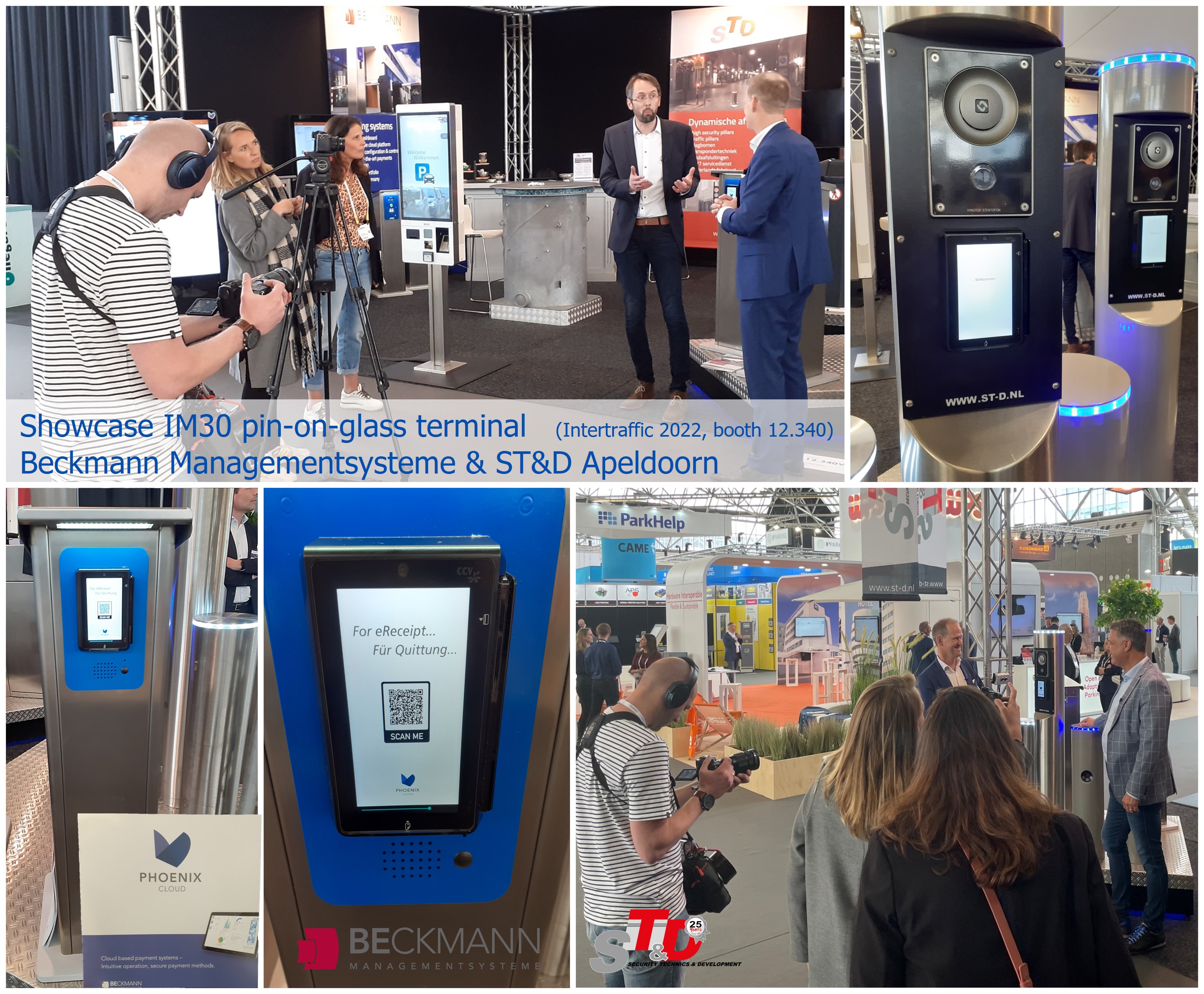 New IM30 payment terminal from CCV is showcased at Intertraffic booth 12.340.
IM30 is one of the 1st terminals that offer pin-on-glass and can provide the QR-code for the E-receipt.
Michael Beckmann & Ben Siebes are glad that their companies are the first to showcase this gamechanger. CCV used the opportunity to see their terminal in operation and took a few camera shots. It's used in the various cashless/ticketless parking terminals that are offered by Beckmann Managementsysteme who works closely together with systems integrator ST&D Apeldoorn.